Tables with marble tabletop
Art Granit played with the form, with the size, and with the materials to transform an everyday object, like a table, into a true work of art, suitable for a sophisticated interior.
The table will fit perfectly in an office, kitchen, dining or living room. The metal base, with its exceptional design, will provide stability and durability to the table, while the marble table top, with its pattern created by nature itself, will turn it into the centerpiece of the space.
Leave us the details for a personalized calculation.
Our projects
Previous project
Next project
Reviews
Anabela
Super table, beautiful and useful, very good quality, thank you..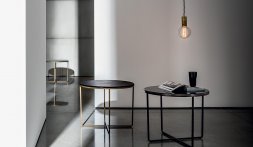 Iulian
A beautiful console and very well thought out. Excellent quality materials, very solid and easy to handle. It's also from a trusted company .... They called to check that everything was fine. It's worth all the money. I warmly recommend!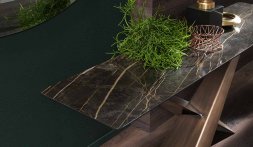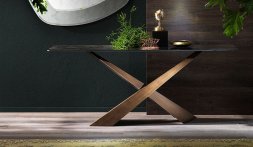 TABLES TO ORDER
Are you looking for a coffee or dining table? Standard dimensions or fully customized to meet your needs? At Art Granit, we will craft your chosen table in our own factory, using modern technology. Create memorable moments at the table!
We make customized projects. Individual selection of materials
Delivery to any point of the country. We provide installation and assembly if necessary
Free project cost calculation
Maintenance recommendations. Warranty guaranteed