Art Granit - the first company from Romania at Maison&Object Paris, France
For the first time, Romania is represented by the Art Granit company in the most anticipated exhibition in Europe, Maison et Object, which takes place between September 8 and 12 in Paris. The exhibition is dedicated to solutions for interior and exterior fittings, the latest trends and innovations for fitting out living spaces, commercial spaces and hospitality are presented. Event awaited by architects and designers from all over the world looking for inspiration and cutting-edge solutions for their projects.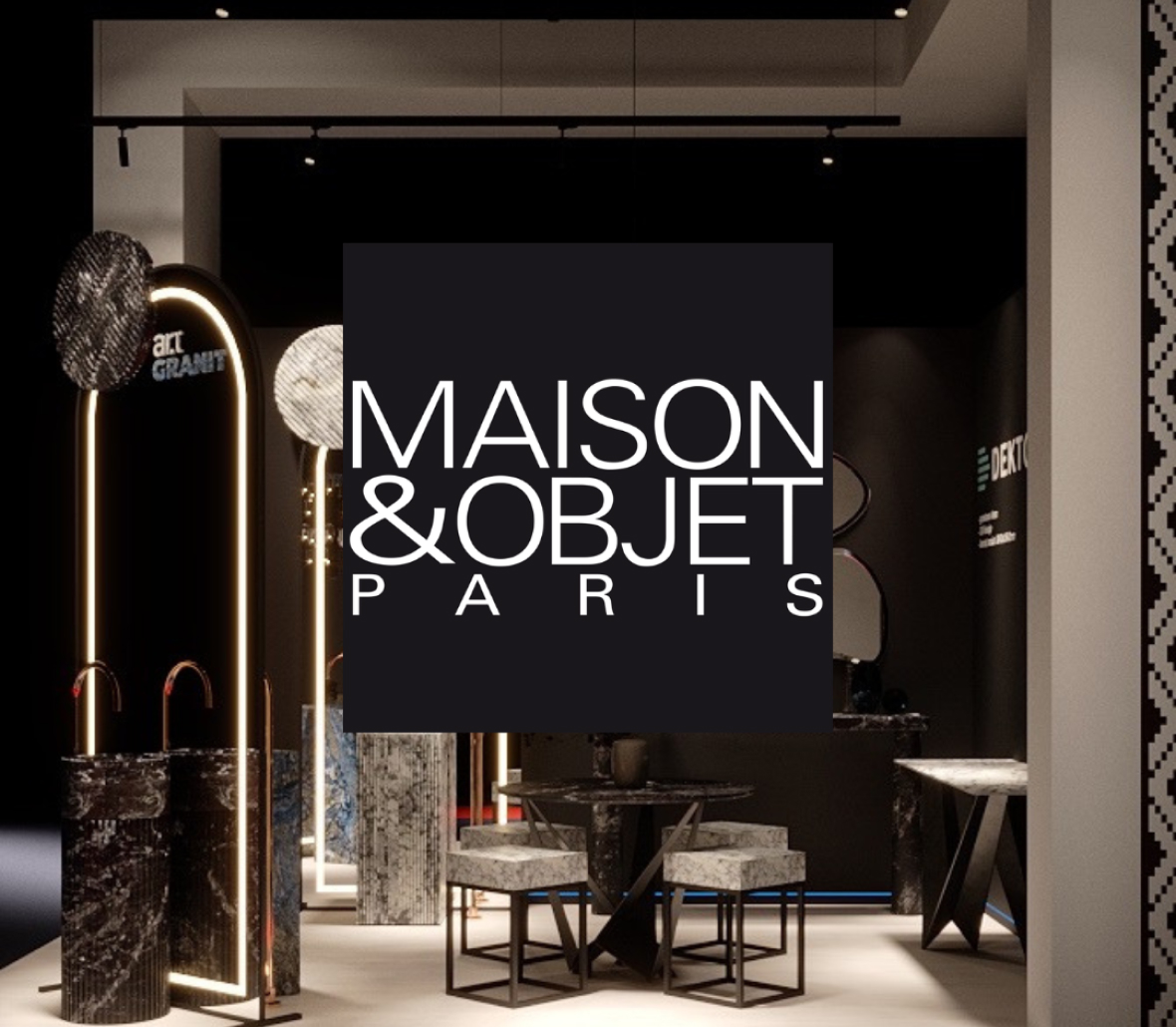 Art Granit exhibited exclusive models of tables, consoles, chairs and vertical sinks designed and manufactured according to its own technology. The models were thought to satisfy the most selective consumer both functionally and aesthetically. Materials chosen: Dekton ultracompact stone, Silestone composite stone, marble, granite and metal.
The three vertical sinks made of premium natural stone, have a complex construction, cylindrical and cubic, with thermoforming processing. In the exhibition they enjoy a great success, being unique in form, processing and functional aspect. The tables and consoles are based on two types of construction: on a metal leg with an ultra-compact stone top, matched with chairs with metal legs. And natural stone tables on cylindrical legs, executed by hand by chipping and carving. Processing possibilities and various stone collections for interior and exterior work were presented.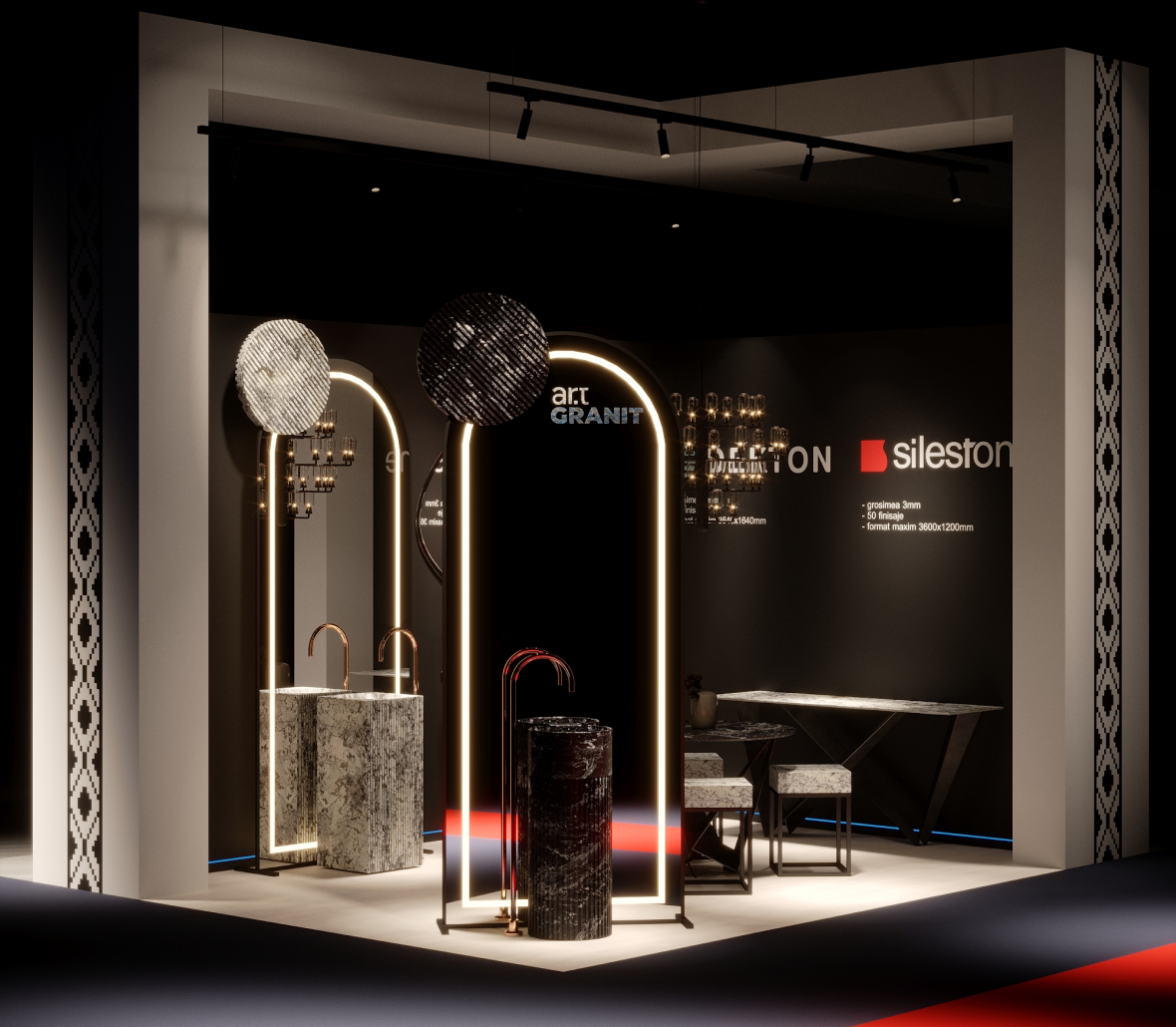 Among the most requested types of stones are: ultra-compact Dekton stone, Onirika and KRAFTIZEN collections, Silestone composite stone, Ethereal and Loft collections, natural stone, premium Calacatta marble, granite from Spain and Brazil. If you did not manage to visit the stand at Maison&Object in Paris, you still have the opportunity to see the stand live at the BIFE exhibition, which will take place in Bucharest on September 22 - 25.
You are always welcome in the Art Granit showroom where you can appreciate the stone collections live, but also see the latest trends and processing solutions, which ensure functional, durable and unique products for your home.
Back to list