Introductory course for future AB + Partners designers
We were challenged by the AB + Partners Architecture and Design Office to train future designers in everything Art Granit products mean. We were overwhelmed by this proposal and together with Olesea Mihalachi, showroom director, we prepared for them a complex presentation about everything Art Granit Group means.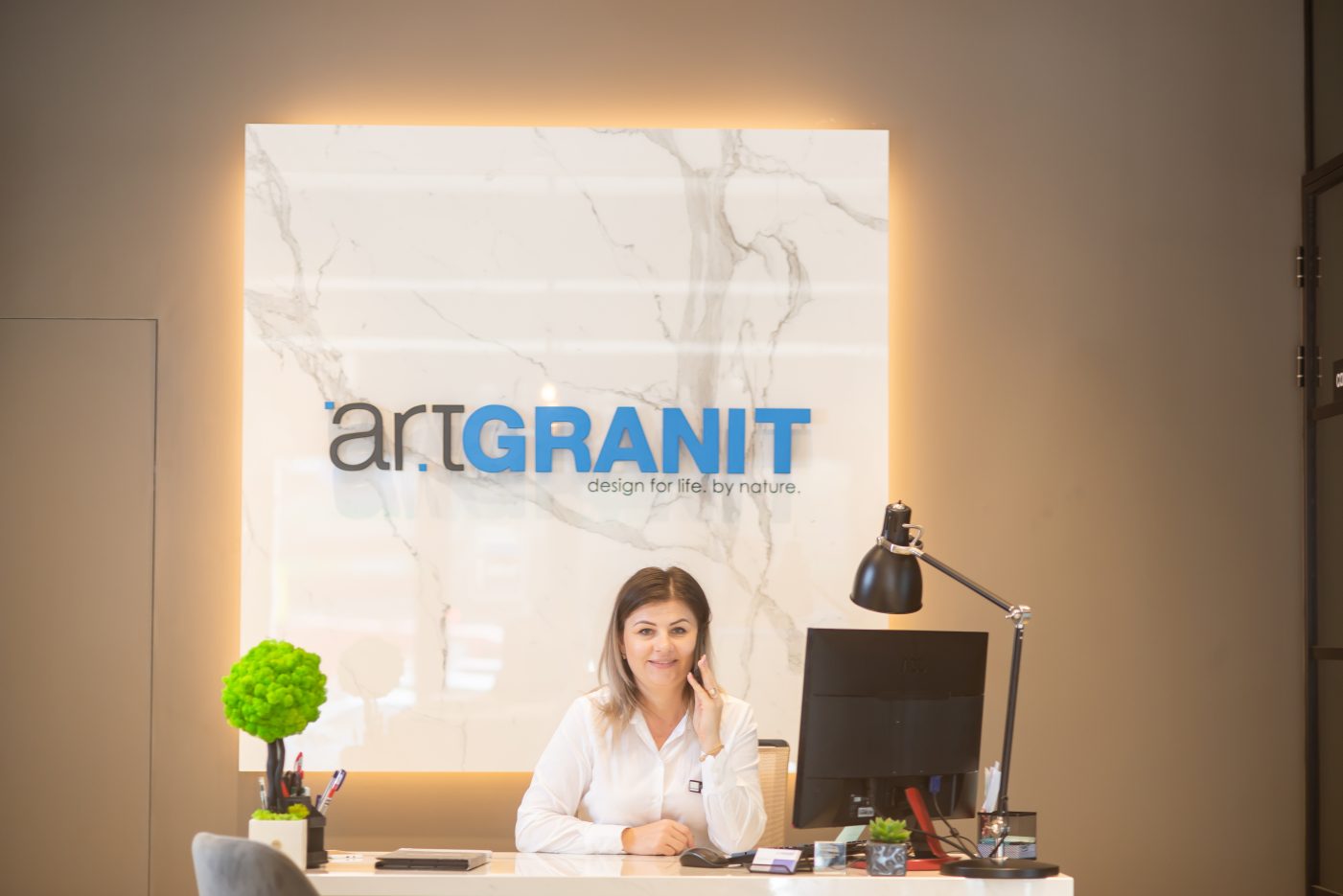 The AB + Partners Architecture and Design office was founded in 2015 by the architect Alexandrin Buraga and managed to become internationally recognized, developing up to now a whole mechanism in the field - build and furnish. "Building Business Stories" - the motto that perpetuates over time and fully represents what AB + Partners Architecture and Design Office means. It offers interior design, architecture and design services at the highest level.
One of the most important projects is the multifunctional complex hybird – Toro Center, a proof of courage of the team, which traveled the road from concept to reality for 5 years and was put into operation in 2022. The surface of this complex is more than 55000 m2 and includes 10 blocks with different functions: 7 housing blocks, a mall and an office block. The complex also has a commercial area where you can find restaurants, SPA, fitness room, shops, offices, pharmacies and even a park terrace. For the Republic of Moldova, especially Chisinau, Toro Center is the first complex that intersects several spaces - residential, commercial, recreational and office, but also that has rehabilitated the area in which it is located, giving it a modern vision. What we believe is that the Toro Center will perpetuate the idea, the actuality of the concept and the design, because it was designed in such a way that with the passage of time, any space can be reconfigured and readapted for the needs that will arise.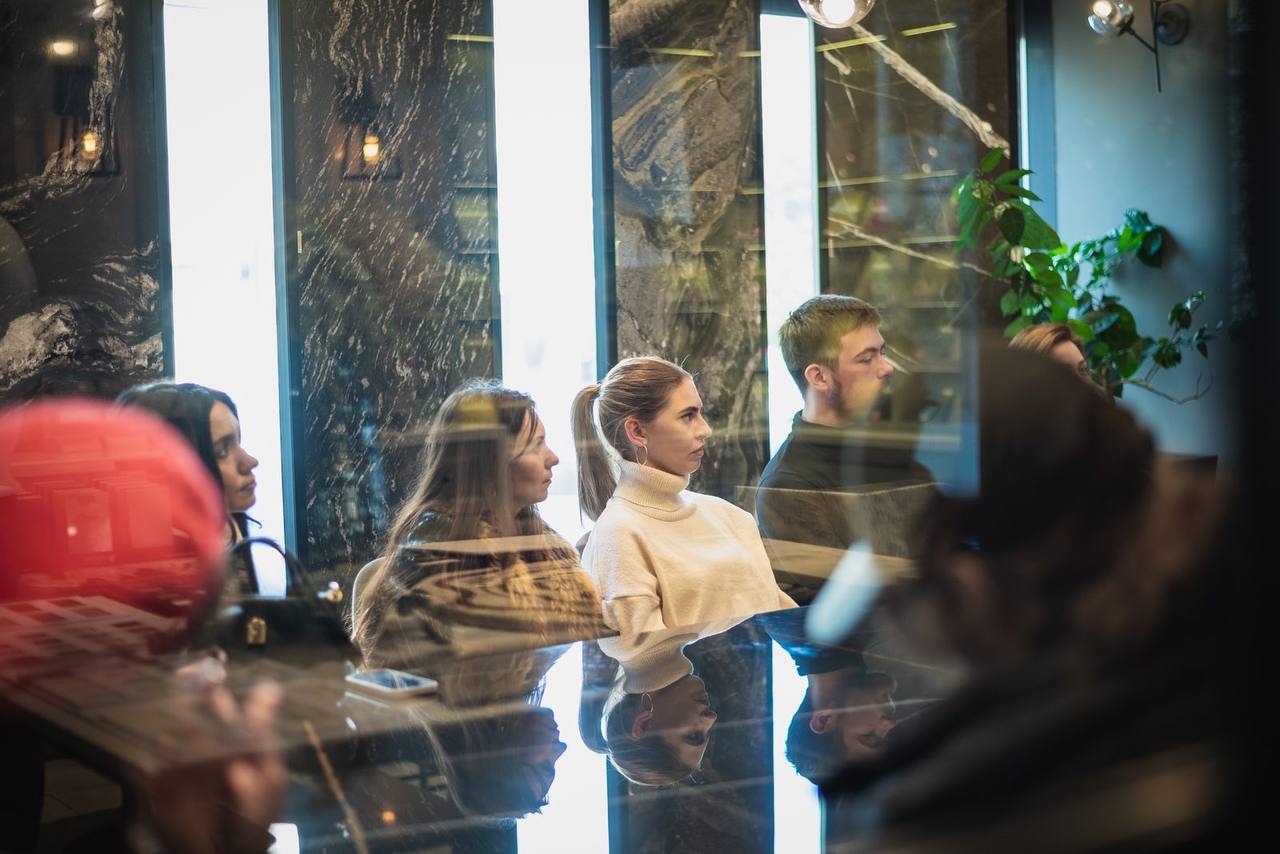 Let's get back to the lesson! Olesea Mihalachi lifted the curtain and revealed to future designers what is hidden behind these impeccable products that Art Granit provides. We presented the types of stone, its advantages and disadvantages, the area of use. The future designers were also told about the interior and exterior finished products made of natural stone and what risks the incorrect use of each type of stone entails. Designers were encouraged to turn to us to complete their future projects with items for the exterior: plinths, window sills, stairs, cladding for fences, patios, curbs and everything related to stone, but also for the interior - from windowsills, materials for tiling of stairs, floors and walls, kitchen worktops, aprons, bathroom worktops, etc.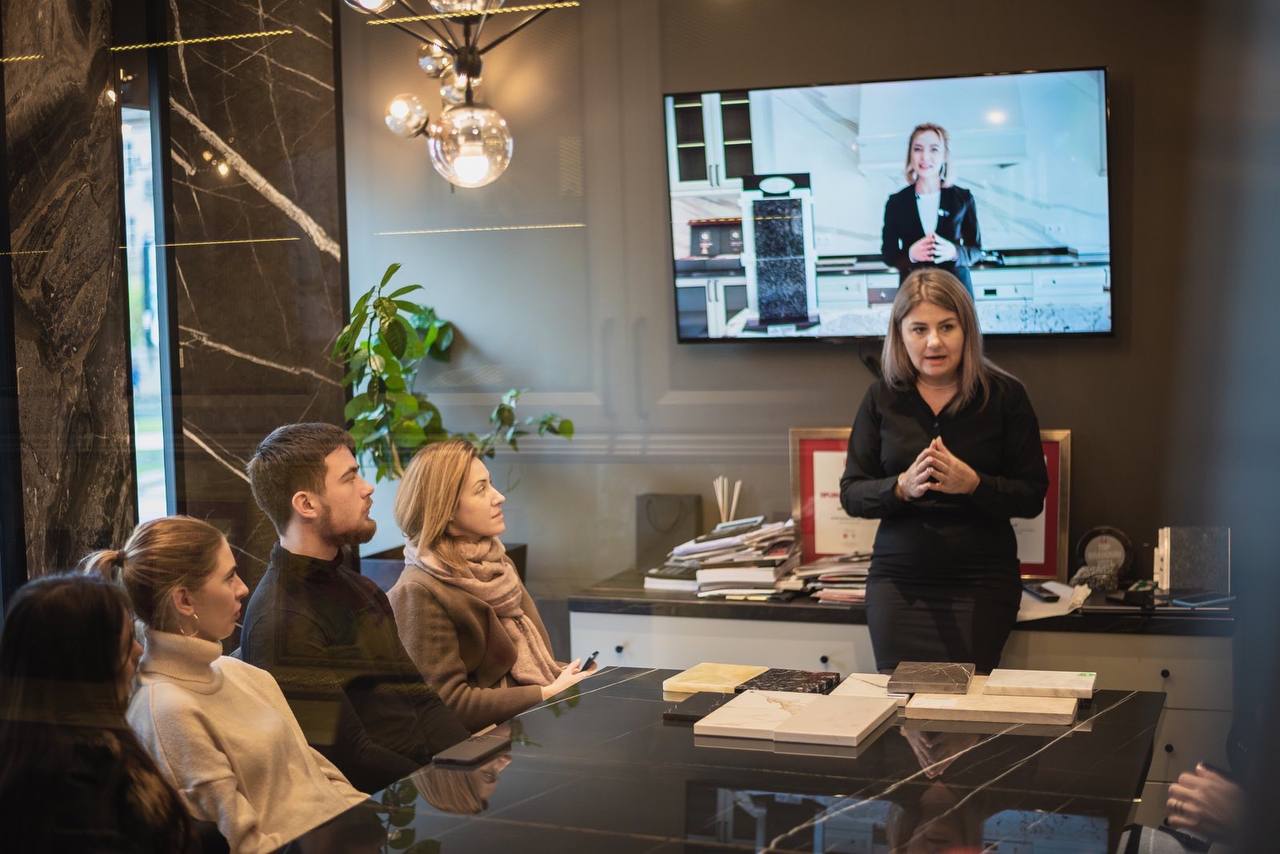 We tend to believe that designers initiated into Art Granit products have been delighted by the design possibilities that natural and composite stone offer. Now they can introduce reasonable stone solutions into their own projects. See you soon!
Back to list