Silestone Loft Collection
Raw and minimalist, the five new shades are inspired by five iconic neighbourhoods around the world, known for their distinctive history and industrial style.
Also debuting: Silestone HybriQ+ technology - an industry-first production process and a new hybrid Silestone formula composed of minerals and reused raw materials, with a significant reduction in the use of quartz - all to promote greater safety in the production and manufacturing sectors of the industry.
The Art Granite Company is ready to present the 5 shades of the Silestone Loft series. The colours capture the essence of neighbourhoods famous for their raw, pure, urban beauty: Camden, Poblenou, Seaport, Nolita and Corktown.
Camden. It's inspired by one of London's most influential alternative neighbourhoods - loved for its diversity, eclectic residents and vibrant arts scene. A soft, delicate and consistent grey with a fine grain and a very subtle white veining.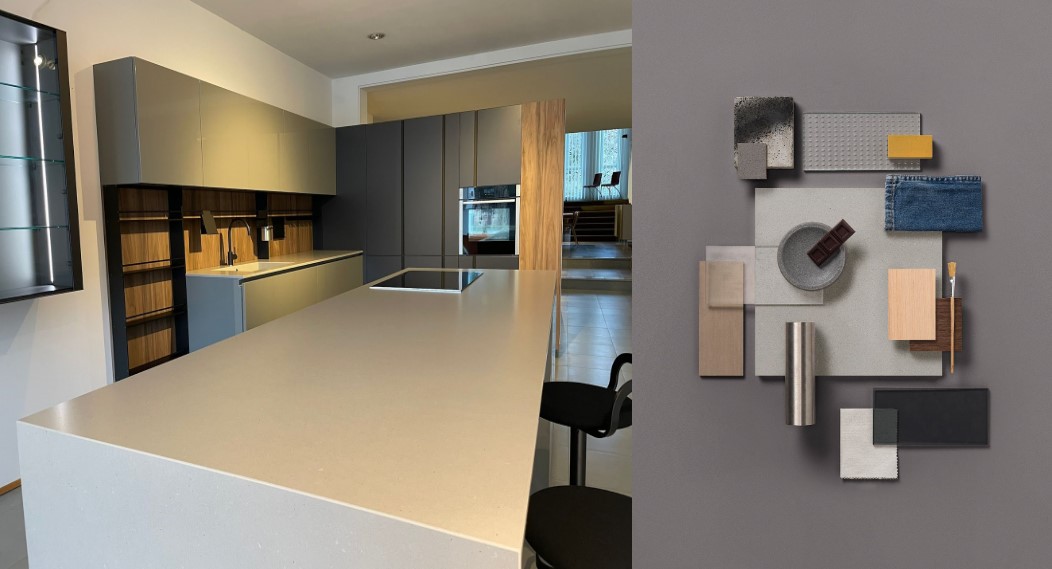 Poblenou. It's a hint of the epicenter of Barcelona's industrial revolution, one of the city's most modern and creative neighborhoods. Its warm shade of grey, with subtle veining against a sandy backdrop, brings brightness - providing a comforting texture and a familiar ambience.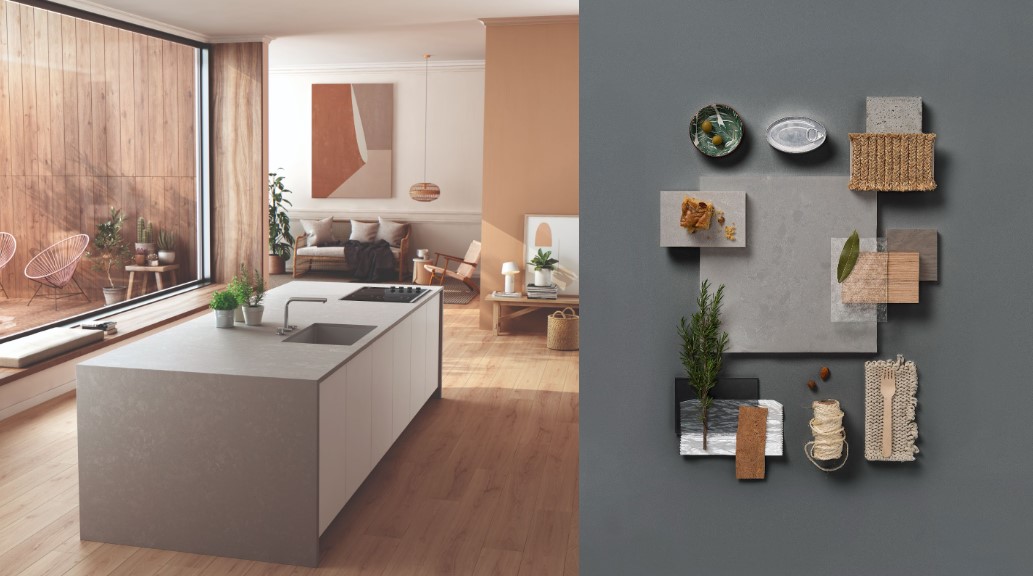 Seaport. Inspired by the waterfront neighborhood in lower Manhattan, it's akin to a dark, worn cement, subtle streaks of white blend seamlessly into the background for the perfect contrasting touch.
Nolita. Another New York-inspired creation, it celebrates the avant-garde spirit and strong architectural identity that gave the neighborhood its distinctive character. Nolita is both elegant and industrial. Blended with shades of white and light grey, it creates a sleek and smooth line - devoid of stark contrasts.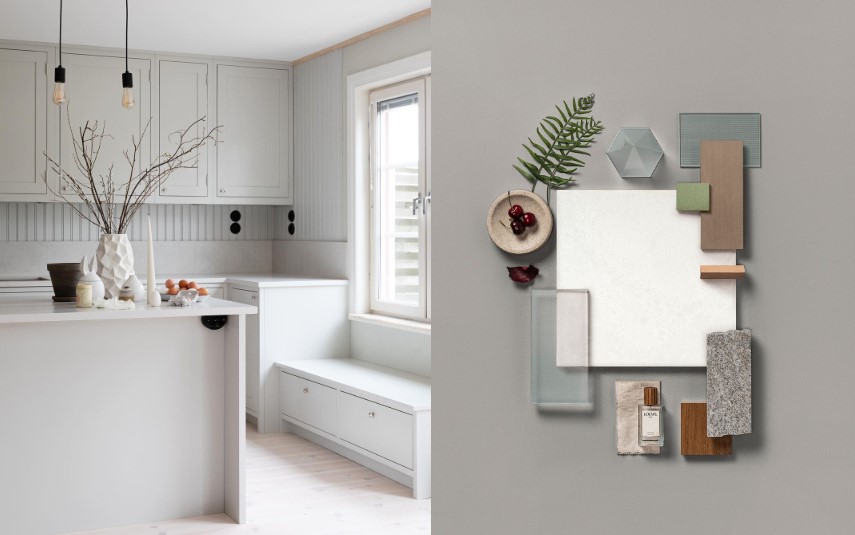 Corktown. It captures both the light and shadow of a Detroit neighborhood that grew up amid steam, pistons and the roar of engines - a neighborhood that has reaped prosperity, endured decay and regenerated again. As the most intense, solid and deep black in the Loft collection, its dark matte finish blends beautifully with intense touches of brown.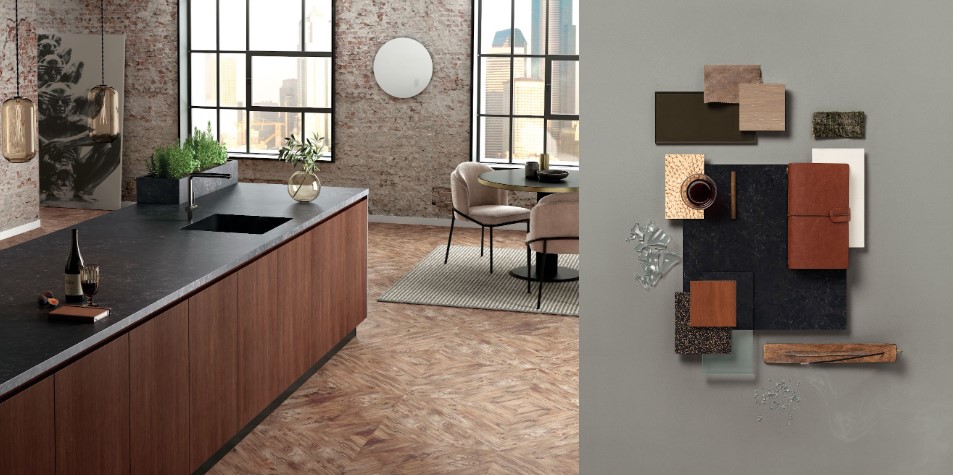 The launch of Silestone HybriQ+ goes beyond Cosentino's commitment to innovation and sustainability, says Eduardo Cosentino, CEO of Cosentino North America and SVP of Global Sales for Cosentino Group. This truly changes the entire paradigm of the quartz category. By reducing the presence of quartz in these new Silestone colors, our hope is that this progress fuels industry-wide regulatory changes that require reduced use of silicon. Doing so will bring a greater sense of safety and peace of mind for both professionals and customers in production and manufacturing facilities.
Back to list