Designer Laura Breabăn chose Lapitec for her kitchen
Lapitec is a 100% natural material and the only sintered and certified stone in the world.
It is a popular choice among designers to reinterpret cladding, paving, spa areas, pools, kitchen countertops, yachts and bathrooms.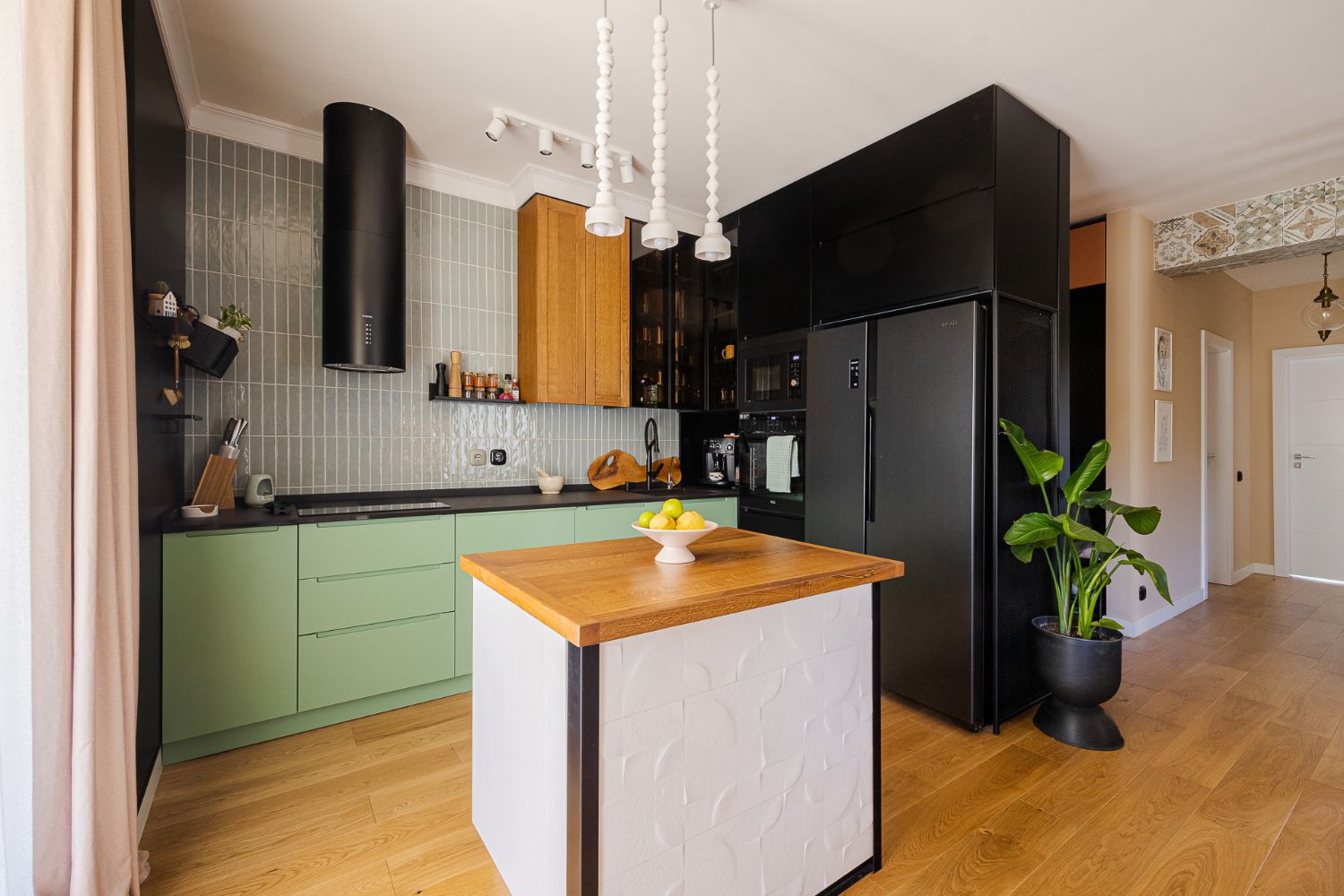 Features include a number of advantages, making it perfect in interior work.
Universal and practical
Antibacterial
Hardness and durability
Variety of colours
Combining aesthetic elegance with high levels of physical-mechanical performance, Lapitec proves to be the best possible solution in the kitchen; in fact, it requires only minimal maintenance and guarantees maximum levels of hygiene. Luxury also means being able to put a hot pan on your work surface without worrying. As well as being able to withstand high temperatures, Lapitec is also non-absorbent, which means the surface doesn't deteriorate over time as it prevents external agents from staining, marring or damaging it. Lapitec can be used in countless ways in the kitchen, all of which are stylish and sophisticated.
During the pandemic Laura and her husband spent a lot of time on the terrace of their old apartment, so the idea of living in a space where they could better admire nature came up. "We didn't want a house because it's too much work, so we did a mix and looked for a ground floor apartment that also had a yard. I was looking for air, openness and quiet, but still be close to the hectic, urban environment," says Laura.
Laura was fully involved in the design of the apartment. She followed various furniture ideas, schemes and even prepared a moodboard for the rooms of the apartment.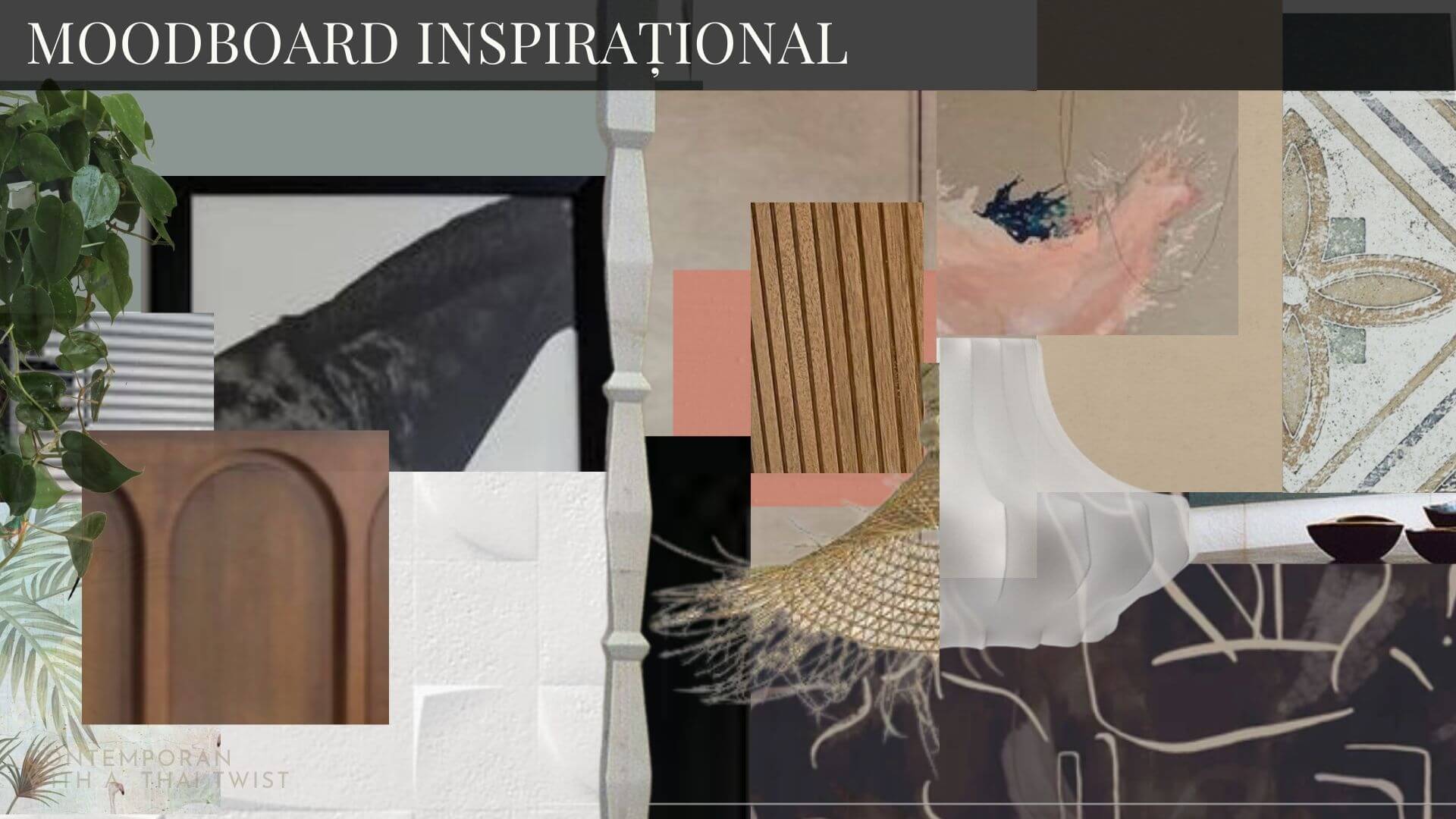 "The furniture throughout the house was drawn by me in detail for configurations and textures. I knew clearly the purpose of each space and what items each drawer would hold, strictly tailored to our circuits and needs, thought out from the start for each item or group of clothes," says Laura.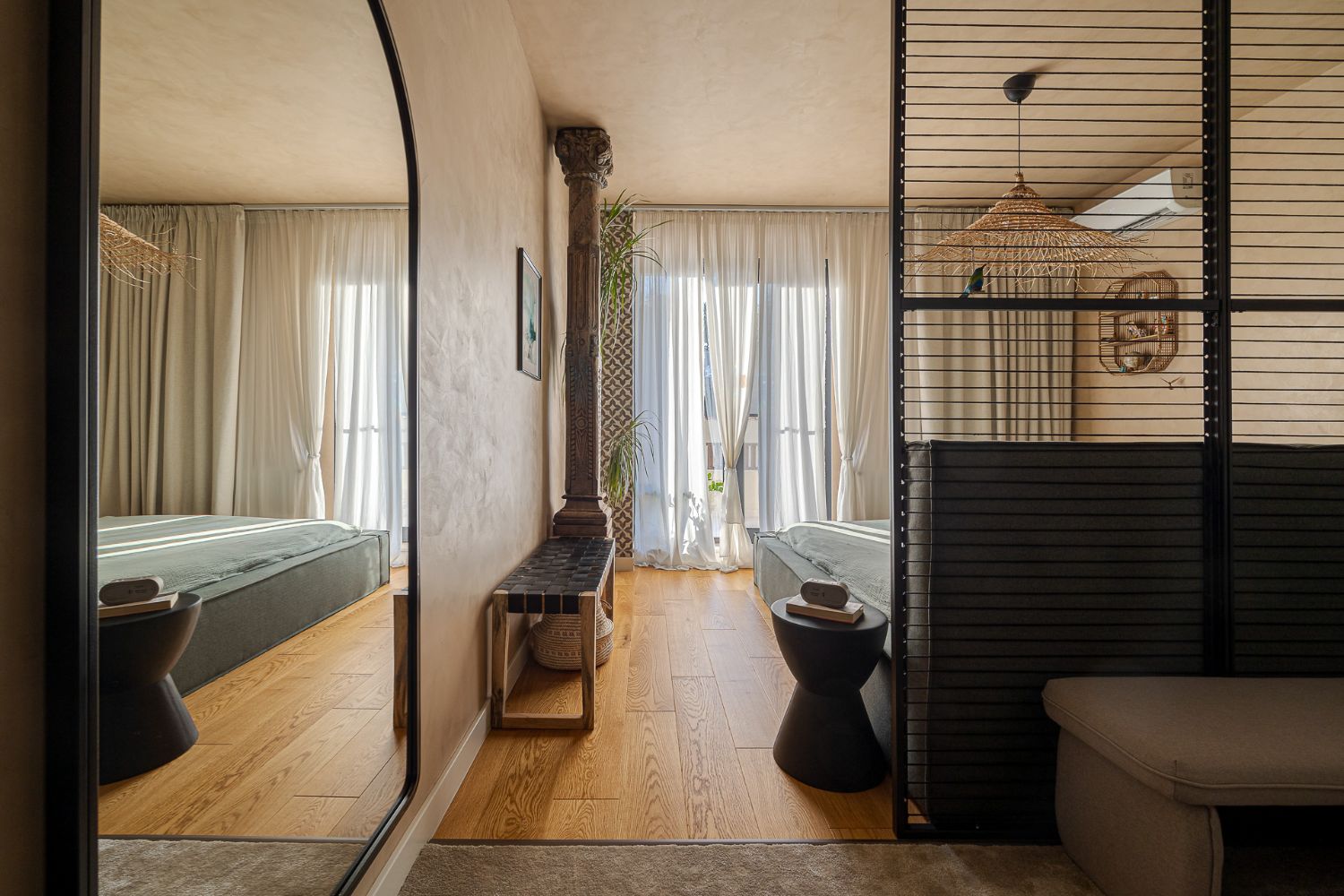 In the apartment there are four bedrooms made of solid wood: linden, ash, oak and walnut, but also various natural fibres, resins, sails, clay, green plants that together form the natural conceptual base. Laura Breabăn is a skilled designer, so for her it matters that art is the predominant element in the apartment. This aspect provides a unique design and a special touch. Also on the walls we can see paintings by Romanian and foreign celebrities. "I have elements from many Romanian artists that I want to mention because they are super talented and I see them as very valuable: VLADINSKY (the portrait at the entrance), MihaelaVraciuart.ro (good and talented friend - the painting with waves, or smoke, next to the column in India), Ovidiu Solcan (Brâncuși guest room portrait), DAIA GRIGOROAIE, Ana Banica, Cebanenco Stanislav (who is also a very talented tattoo artist from Timișoara)", says Laura.
The apartment's open-plan area envelops the space in a contemporary air, with lots of personalised details. In the open-plan area, the living room combines several functionalities. Laura has combined work and relaxation area.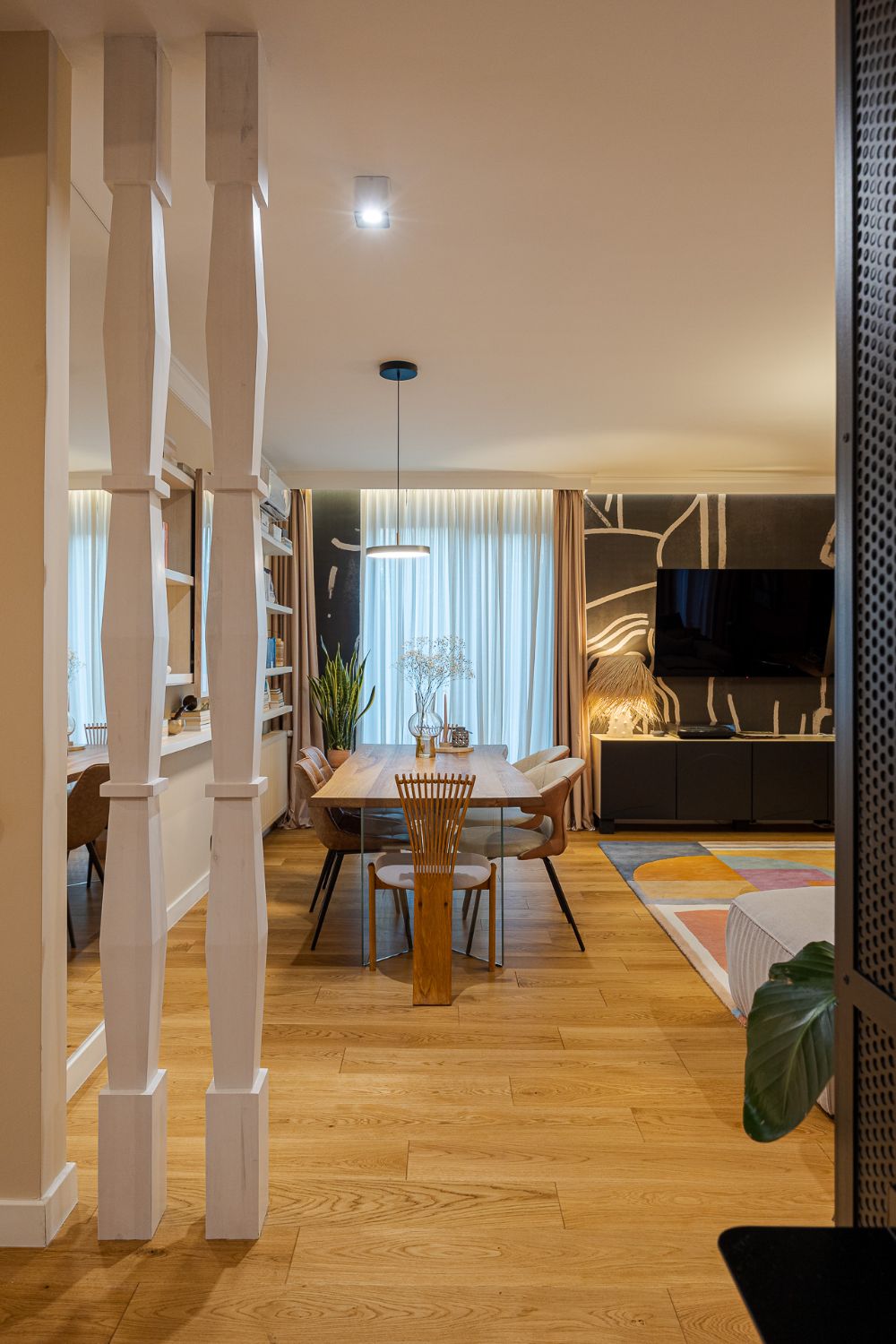 We look forward to seeing you in the Art Granit showroom!
Back to list